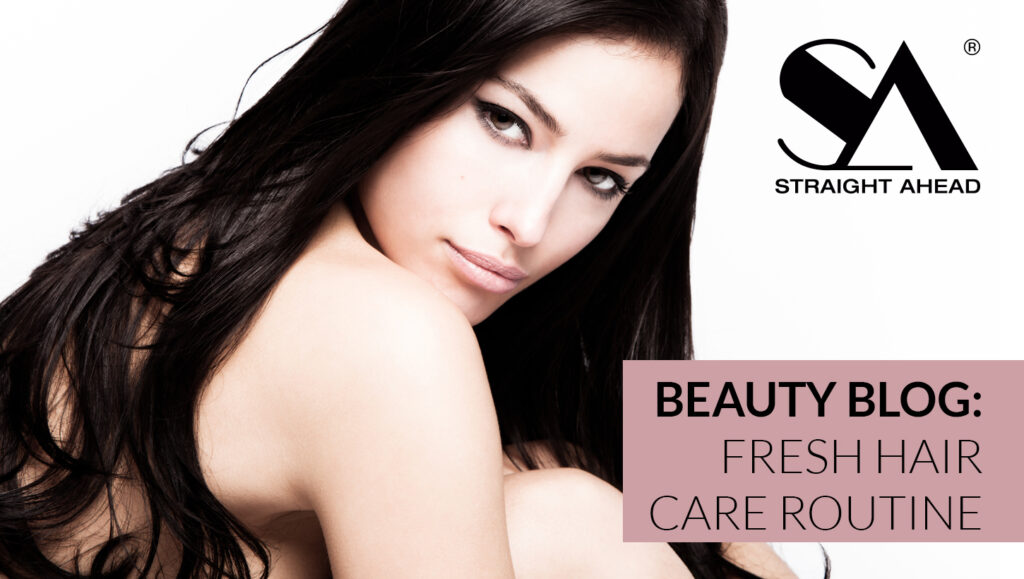 As winter slowly draws to a close, many of us are ecstatic at the thought of warmer weather. The prospects of traveling to far-away places, music festival and wedding season—this balmy time of year gives us so much to look forward to!
But, while we're mentally ready to transition from winter to spring, our hair may need a little help. As we enter the warmer seasons, you may start to notice an oilier scalp, hair that's lacking volume or your color may be fading quicker than usual. Fear not, we've got you covered with some tips that will help you spring into a new routine that will keep your hair looking stunning!
START OFF WITH A SNIP
This is the perfect time to start with a clean slate. Head to your stylist and ask for a trim to get rid of dull, dry, damaged ends. You'll automatically start off the season with a healthier, more voluminous head of hair!
DETANGLE BEFORE YOU WASH
Make a habit of gently brushing your hair before you hop in the shower to remove any tangles. Hair is more prone to breakage when it's wet, so removing the knots while it's dry will help save your strands.
Using a detangling brush like like our vented detangling brush will nix knots and tangles and are super gentle so as not to cause any damage to your hair.
LIGHTEN UP YOUR CLEANSING ROUTINE
Springtime is an excellent time to switch up your shampoo and conditioner. Now that the freezing cold has passed, your hair isn't losing moisture the way it does mid-winter. Try a lightweight, hydrating shampoo and conditioner duo that cleanses the scalp and adds body.
SAFEGUARD STRANDS BEFORE AND AFTER YOU SWIM
Spring break is almost here, and that means pool parties and plenty of opportunities to take a dip in the ocean. If you already have your swimsuit picked out, it's time you chose a few handy products to protect your hair from the chlorine and salt water.
Applying a hydrating hair masque before you swim is a good way to prevent the ocean or pool water from penetrating the hair shaft, and leaving your hair prone to dry-out or your worse, turning green.
ARM YOURSELF TO TAME FRIZZ ANYWHERE
Getting caught in an unexpected rainstorm can leave us with pesky, frizzy hair. Keeping a small kit of frizz necessities in your purse or your car can help eliminate the problem before it gets out of hand.
Some essentials include: bobby pins, rubber bands and a lightweight shine spray to help tackle frizz and fly-aways on-the-go.
KEEP IT LIGHT, KEEP IT BRIGHT
Springtime is also a great excuse to lighten our locks! With all the time spent alfresco, a little balayage or some highlights are a great compliment to this sun-kissed season.
EXFOLITAE WEEKLY
Chemical peels for your scalp sound bananas but they make good sense. Dead skin cells linger on your scalp between washes, which can lead to breakouts at your hairline and flakiness at your roots. Plus, there's the oil from hair follicles and buildup from the products you've used. If you don't take all of that away, your scalp and your hair won't be as healthy. Handily, there are peels and scrubs specifically for the scalp, and you can simply massage them from your hairline to the nape of your neck once or twice a week.