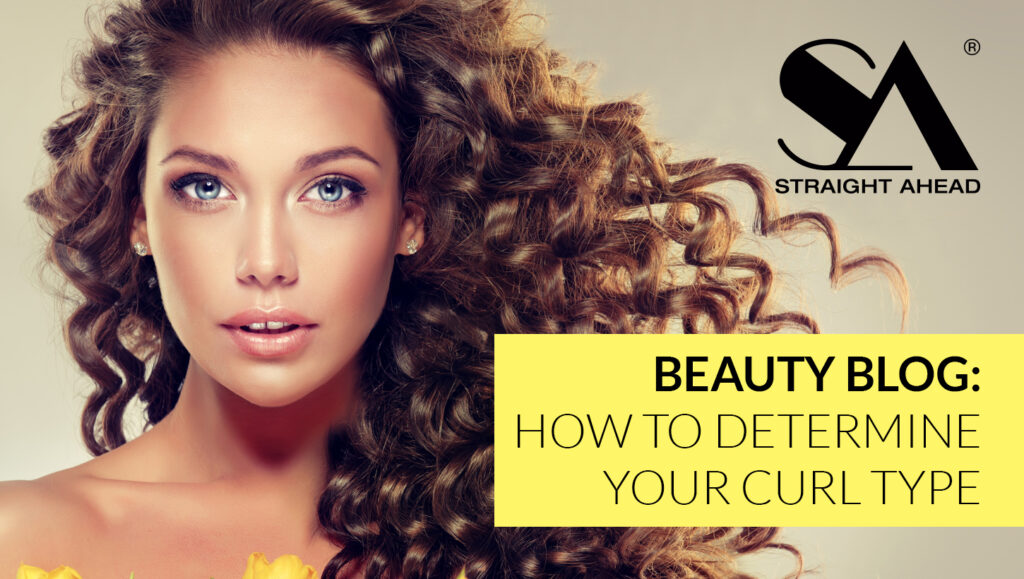 Decoding your curl type can be confusing. Several different textures can exist on one head alone, which all have to somehow look cohesive when you rock a style. Plus, there's been some debate as to whether the typing system, originally started by hairstylist Andre Walker and modified by folks in the curly community, is divisive or even too narrow. But controversy aside, many people have found that even if it isn't perfect, it can be super useful in at least being able to identify your curl pattern (or patterns) so you know where to start when it comes to hair care. Follow the easy tip sheet below (complete with recommendations for your hair-care stash) to help you better ID your curl type.
WHERE TO START
Your curl type is determined by the shape of the follicle that your hair grows out of from your scalp. The flatter or more oval shaped the follicle, the curlier your hair; while the more circular the cross-section, the straighter your hair. Your curl pattern is also identified by the shape that the strands of hair make, whether they kink, curve, or wind around themselves into spirals.
Most textured gals have more than one type of pattern on their head, so you may have a combination of, say, kinky, coily, wavy, and curly. To identify your curl shape and pattern (or patterns), it's best determined while your hair is sopping wet. 1s are straight, 2s are wavy, 3s are curly, and 4s are coily.
The sub-classifications of A to C are based on the width or diameter of your wave, curl, or coil pattern. A's have a wider pattern size, B's medium, and C's the smallest of the three. The real beauty of identifying your hair type is that you're better at understanding how to care for your texture so you can have more versatility.
Type 2 (Wavy)
Type 2 waves are bendable, can be fine to coarse, and have a definitive S pattern that lays closer to the head.
2A
2As have a fine, barely-there tousled texture that's very easy to straighten. People with this texture have to be wary of using heavy styling products that can easily weigh their strands down, rendering them limp and lifeless. 2A waves lack volume at the root. We recommend using an airy, water-based mousse to add a bit of oomph at the base and to make hair look fluffier and fuller.
2B
2Bs are flatter at the crown with defined S-shaped waves starting from the mid-length. Strands are thicker in diameter than a 2A, and you'll have to put in a bit of elbow grease into getting it straight. To enhance your natural surfer-babe waves, a Sea Spray for sexy texture that's never crunchy or stiff.
2C
2C waves are thick, coarse, and more susceptible to frizzing. The S-bends are well-defined and begin at the roots. Use a non-lathering, sulfate-free shampoo so as not to strip essential moisture from strands. We also recommend layering a leave-in conditioner under a mousse to lock in your hair's natural wave pattern while adding hydration.
Type 3 (Curly)
Type 3 curly hair can range from loose, buoyant loops to tight, springy corkscrews which have some sheen but are prone to frizz.
3A
3A strands tend to be shiny with large, loose curls that are about the size of a piece of sidewalk chalk. Scrunch some Defrizzing Curl Cream into your dry hair to help emphasize the curl texture. But keep your hands (or brush or comb, for that matter) from touching your curls afterward, or you run the risk of having a halo full of frizz. To maintain those juicy springs, simply spritz your hair with a curl refresher when it needs a boost.
3B
3Bs have coarse, springy ringlets with a circumference similar to a Sharpie marker. This hair texture can get dry, so look for styling gels that have humectants in them to attract moisture to strands. Try applying a styling gel when your hair is wet so you'll get definition without frizz.
3C
3C curls are tight corkscrews that range in circumference from a straw to a pencil. Strands are densely packed together, giving way to lots of natural volume. Frizziness can be an issue with this type, so use a sulfate-free, creamy cleanser so as not to dry out your hair.
Also, try layering a mousse over a styling cream when the hair is sopping wet to allow curls to clump together and dry faster. Your co-wash reveals your curl pattern, while your styling product captures it.
Type 4 (Coily)
Coily hair, commonly referred to as Afro-textured or kinky hair, is naturally very dry and spongy in texture and can be soft and fine or coarse and wiry. Strands form very tight, small curls of zig-zags right from the scalp and are prone to major shrinkage.
4A
4As have dense springy, S-patterned coils that are the circumference of a crochet needle. If you're a fan of wash and go's, styling should be done more frequently to keep this coily texture popping with soft, pliable strands. A curling cream with a leave-in moisturizer is a must for adding more moisture to daily wash-and-go styling.
4B
4B strands are densely packed and can bend in sharp angles like the letter Z. A good Moisture Spray is all that you need to keep coils and kinks refreshed and hydrated between shampooing, or as a style quick-pick-me-up during the day. Styling creams are also great for this hair type because they are thicker and are great for palm-rolling or shingling, two types of product distribution methods that stretch out coils and clump them for greater texture definition and elongation.
4C
4C hair is similar to 4B textures, but the tightly coiled strands are more fragile and have a very tight zig-zag pattern that is sometimes indiscernible to the eye. This hair type experiences the greatest amount of shrinkage, about 75 % or more than the other textures.
Since shrinkage and dryness are major concerns for these tightly-coiled folks, use a liberal amount of leave-in moisturizer to max the length of those strands. Castor oil is also a great hydrator and sealant for this very dry texture.
Ref: https://www.allure.com/gallery/curl-hair-type-guide