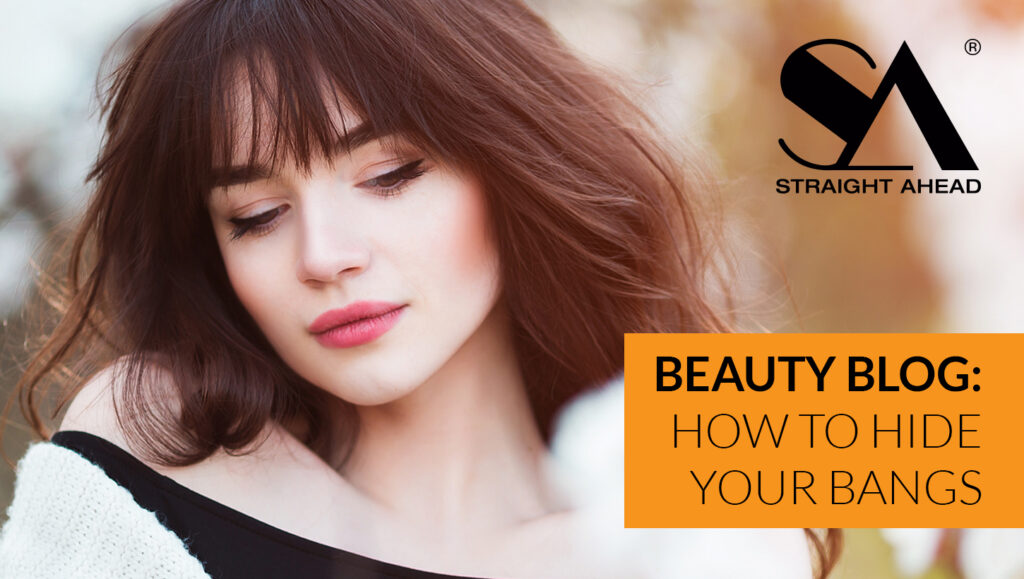 There's no denying that bangs give you a unique style, and when cut properly, they frame any face beautifully. However, they are not for everyone:
THEY ARE HIGH MAINTENANCE
Bangs involve getting regular trims every few weeks and styling your hair every single day. Not an ideal look for someone that wants to get ready for work in under 15 minutes.
THEY ARE DIFFICULT TO STYLE
When you have bangs, you can't wake up with your second-day hair and just leave the house looking cute. Most people's bangs don't naturally fall the way we want them to, which means you need to blow dry them or straighten them every day. Also, they never look quite as lovely as when you leave the salon after the first chop.
THEY TAKE FOREVER TO GROW OUT
Human hair grows approximately half an inch every month, but with bangs, the growing out phase seems so much longer.
Here are some easy ways to style your hair while you wait for your bangs to grow out.
Bobby Pins: Create a middle part and pin your bangs to the side with bobby pins. Clips are in right now, so you'll look on-trend wearing bobby pins at the side of your head.
Tie a chic scarf around your head: Take a cue from Blair Waldorf and tie a cute silk scarf around your head and tuck your bangs underneath the scarf.
Curl them: If you have a few minutes to spare, curl your hair. When you curl your bangs, make sure to curl them away from your face. This way, they will blend in with the rest of your hair, and they won't fall in your face.
Braid them: Create a middle or side part and braid your bangs on both sides. Then, pin the braids to the side of your head with bobby pins. You'll end up with cute boho looking hair.
High bun: The high bun is one of the most effortless ways to hide your bangs. Pull all your hair (including the bangs) on top of your head. Twist your hair and wrap it around into a bun. Tame any loose pieces of hair with bobby pins.
TIP: Remember, getting your haircut to reshape your fringe is a key part of the growing out phase. Although the prospect of cutting your bangs before they've grown out seems a bit daunting, a good stylist will be able to cut your hair in a way that will make your bangs blend in as they grow out.