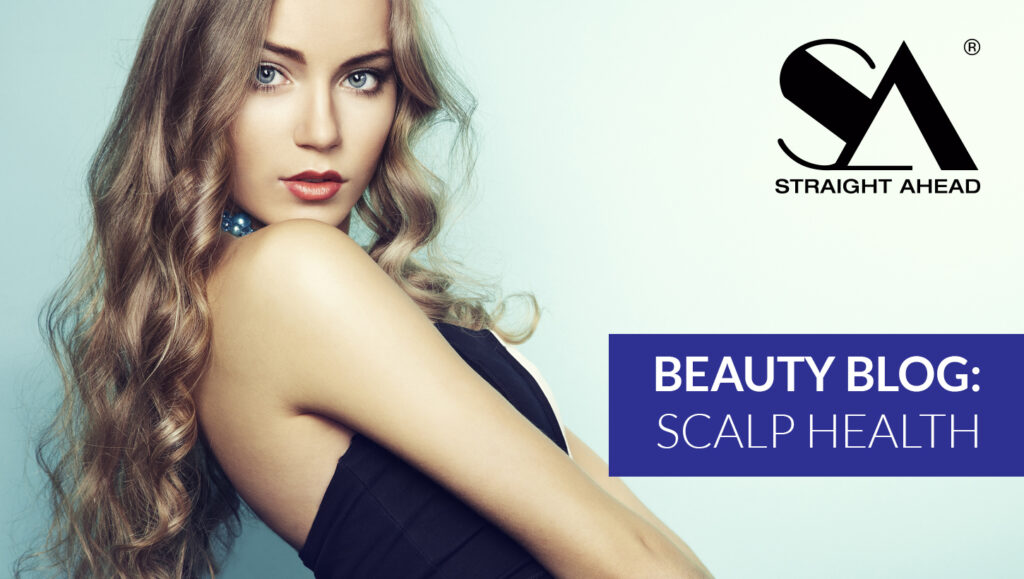 Healthy hair starts at the root, and that includes giving VIP treatment to our largest organ: skin. A nourished scalp means happy skin and healthier, faster growing strands. So how can you tell if your scalp is healthy?
The Ideal Scalp pH Level
Our skin's pH level is between the range of 4.2 to 6.5 . Most women show greater variation in pH to men. A pH level of 2 is very acidic and a level of 12 is very alkaline. A good shampoo will be balanced at 5.5 pH, the ideal level for the scalp. A healthy scalp means healthy hair, and that is a barometer to your overall health. If your hair is limp, dry, not growing, or falling out there is something going on with your health.
Symptoms of an Unhealthy Scalp
When you're feeling like your hair is falling out, your scalp is itchy, your hair texture has changed, your scalp is always oily, or you cannot control the flakiness, it's time to see a trichologist. A huge misconception is that a dry scalp is the cause of flakes or itching but in fact this common condition is often seen in people with oily skin and scalp. You'll know when it's time to see a trichologist if you can't go without washing your hair every day, and by the end of the day your hair looks lanky and is stuck to the head. This is caused by over-active sebaceous glands, known as Seborroeic Dermatitis. Seborroeic Dermatitis can be corrected by the use of a scalp balancing mask, although it may be the cause of a hormonal imbalance. So, your first stop is a trichologist then an OBGYN. Seborroeic Dermatitis as well as scalp psoriasis, an uncomfortable itching or burning sensation, are conditions that often need medication to treat, but a change in diet can be helpful in combating the effects.
Causes
Wearing the same hat too often, stress, diet, hormones and not shampooing your scalp enough are all causes of an itchy, flaky, or irritated scalp. Shower water temperature does not affect the pH of your scalp. If the temperature is too hot, however, it can be harmful and if too cold, might not clean the hair well.
If you're using lots of hair and scalp products, like dry shampoo, colored powder, heavy oil, and leaving them to build up for a week or more then you're running the risk of your follicles getting so clogged up that a nasty skin reaction on the scalp will form. In extreme cases, the hair will start to fall out. This is why it's very important to keep your scalp healthy. Avoid any harsh soaps that leave hair feeling dry and formulas that contain silicones as they coat the hair shaft and over time lead to product build up.
When the scalp feels tight and sore, the style you're wearing—a tight pony tail, tight extra-long braids, extra-long hair extensions—can be to blame. To make the problem go away stop doing all of above, and see how your scalp feeling in a few days' time. If your scalp reaction isn't the cause of color/bleach or a shampoo then it's time to see a trichologist to determine what the underlining problem is.
Solutions to a Healthy Scalp
While it's very rare that a flaky scalp will cause hair loss, if there is excessive itchiness and flakiness that is left untreated, it can lead to hair loss in extreme conditions. When you notice that your head is itchy for a few days, change your shampoo right away. Shampoo your scalp very well with a medicated shampoo. If this does not correct the problem then book an appointment with a trichologist to get a professional opinion.
As for shampooing correctly, it's important to thoroughly wet your hair as it will allow you to use less shampoo. Using warm water, run your fingers through your hair as the water is flowing over it, then pour a quarter-size shampoo into the palm of your hand, rub hands together to get product all over hands then place both hands onto your wet scalp and hair. Massage the shampoo well into the scalp then rinse and repeat if necessary. I know many like the feeling, but it's not a good idea to scratch the scalp with your fingernails as it can cause irritation. Instead, massage the scalp with your fingertips. Small circler movements will do the trick.
The brushes you use can also affect the health of your scalp. The round brushes are very light to handle and made with natural boar bristles. These are by far the very best to blow your hair out with as they do not rip the hair, and add a wonderful shine.
Ref: www.theouai.com