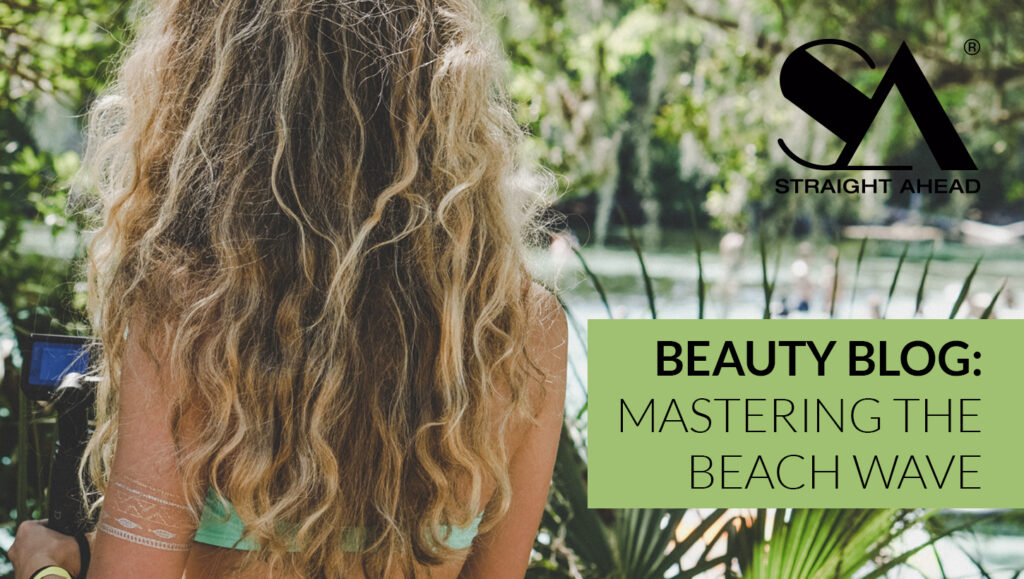 Still trying to get those sexy, beachy waves? Here are some tips to help teach you how to master the wave.
GET THE RIGHT HAIR CUT
We all know that thick, blunt, and/or split ends won't hold a curl, but did you know the kind of cut you have makes a difference, too? Make sure to ask your stylist to strategically cut long layers around your face, and only add subtle layers to the back of your hair for volume.
SKIP THE SHAMPOO
It's no secret that dirty hair is easier to style, but making your hair look fresh after skipping a hair wash takes skill.
ADD SOME TEXTURE
One of the most helpful tricks to get your hair to hold a style is to give it some volume, which is a lot easier to do than you may think. If you're working with unwashed hair, simply spray some dry shampoo and – BAM! – you've given it a little ooompf, while also removing any excess grease from your roots. On those days when you simply CANNOT skip the shampoo, try using a volumizing mousse before you blow-dry your hair.
DO NOT BLOW-DRY YOUR HAIR UPSIDE DOWN
It's an old wives' myth to blow-dry your hair upside down to give it added body. Instead, it's better to tilt your head to the side and roughly blow-dry it with a paddle brush.
GET OUT THE LARGE, ROUND BRUSH
Once your hair is about 80% dry, section it off into 3 layers and finish drying it with a large, round brush. You don't need to spend a lot of time on this part of the styling process since the goal isn't to straighten the hair. All you want to do is give it a smooth look and make sure it is completely dry before you get out the flat iron or curling iron.
APPLY A HEAT PROTECTOR
Regardless of what kind of coating you have on your flat iron or curling iron, you MUST apply a heat protector to your hair to ensure you don't damage it.
CURL IN SECTIONS
To get beach waves, divide hair into 3 sections, and curl from the bottom up. Make sure to apply your heat protector to each layer, and spray a bit of hairspray to ensure the curl holds.
Of course, working with layers can be tricky as you don't want to accidentally brush or ruin a fresh set of curls, so when you're finished curling each layer, spray it lightly with a little more hairspray and pin it in place before letting down the next layer of hair.
ALTERNATE DIRECTIONS
To make your style look more natural, ensure to curl the front sections of your hair AWAY from your face, and then alternate the direction of each subsequent section. For beachy waves, try to curl in 1-inch sections, but you can increase or decrease this depending on how tight or lose you want your curls to be.
CURL ALL THE WAY TO YOUR SCALP
Curls tend to loosen as the day progresses, so if you start with a tighter curl, your look will last longer. If you find your curls are too tight, and they aren't loosening to your satisfaction, all you need to do is rub a REALLY SMALL amount of shine serum to your hands and lightly run your fingers through your curls and pull them down to open them up a little bit.