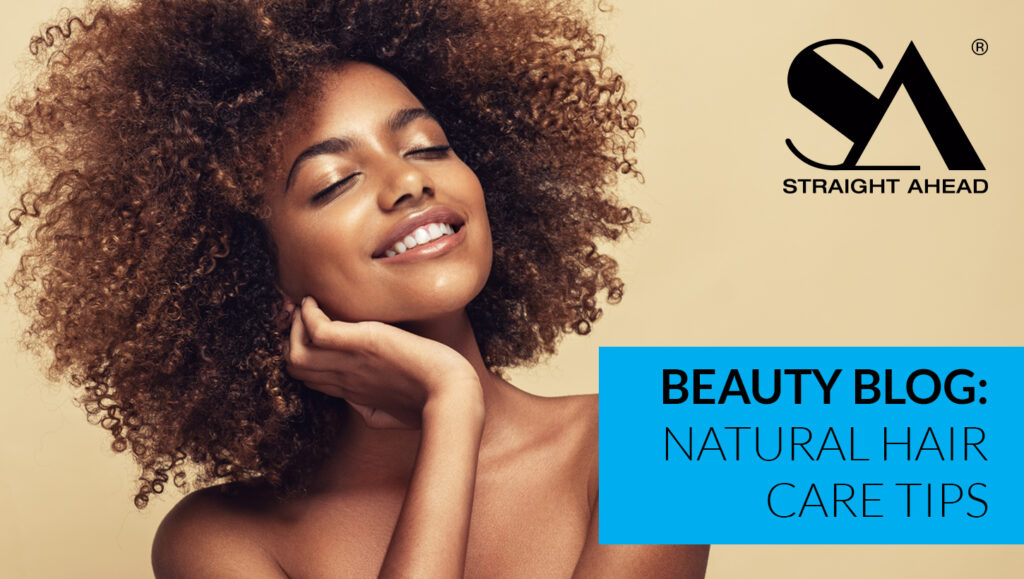 If you have natural hair creating a hair routine that will help your curls achieve their utmost potential in terms of health and curl definition can feel like a handful. But don't worry, we're here to help.
LOOK FOR DEEP CONDITIONERS
Rocking free-flowing curls means keeping up with regular deep conditioning treatments, which can drastically help strengthen curls. We suggest using a hair mask once every two weeks — minimum once a month.
INCORPORATE A DEEP CLEANSE EVERY ONCE IN AWHILE
When it comes to washing curls, which are naturally drier, less is definitely more. Many hairstylists recommend only lathering up with a gentle, non-oil stripping hydrating shampoo once a week to every two weeks, especially for thicker spirals, and, if needed, rinsing with conditioner in between instead.
DETANGLE IN SECTIONS
Detangling your curls in the shower while they're well-coated with a hydrating conditioner is the best curly-girl strategy to avoid breakage, and whether you're using your fingers or a wide-tooth comb to work through knots, you should absolutely be detangling in sections. With natural hair tending to be on the thicker side, working in sections (note: always begin detangling at the ends of your hair and working your way up) really allows you to get down to each knot. Sectioning is also a game-changer when it comes to ensuring a thorough product application, especially when applying curl-defining products. Sectioning is key when it comes to great definition.
TRY DIFFERENT TECHNIQUES FOR CURL DEFINITION
When you're blessed with natural hair, you're often dealing with various curl patterns on one head of hair. And the tighter your natural hair is, the less distinct your curls will be, even when the hair is wet. So, if you're seeking an extremely defined and looser curl look, try testing out some tried-and-true curl defining techniques on natural hair that's been freshly shampooed and conditioned. These techniques can be time consuming, but the best part is that the style results can last up to a week with the proper maintenance.
Popular techniques to define and stretch out coils include finger coiling, which, just as it sounds, requires taking small sections of hair, adding some product and twirling the strands around your finger to help form and hold a uniform spiral. Once one spiral is created, move on to the next section.
Another favored technique, especially for elongating the look of kinky coils, are two-strand twists outs. The method requires grabbing a small section of hair, finger combing it, applying a styling product, separating the section into two and twisting those parts around one another like a rope until you reach the ends. Allow the twists to set overnight and unravel them the next day to reveal a wavier pattern throughout your mane.
You can also try the shingling method, which starts with separating the hair into four sections and applying leave-in conditioner evenly to each by finger-raking it through from root to tip. Next, using your thumb and index finger, a curling cream or gel is applied and smoothed over individual curl strands within each section. Once you're sure the hair is well-saturated with styling product, move on to the next sections.
For each method above, continuously working on wet hair is key, so keep a spray bottle nearby and spritz the hair whenever necessary to keep it nice and damp. To help with all that sectioning, opt for plastic clips to keep parts separated and to hold hair out of the way. Most importantly, don't touch. After completing a technique, leave your hair alone so it can dry thoroughly without any disturbance.
PROTECT YOUR HAIRSTYLE OVERNIGHT
A trusty hair bonnet, which works to reduce friction and retain moisture while you get your sleep, is an essential for preserving your natural hairstyle or curls. Also, trading in your regular pillowcase for a satin or silk option is also great for avoiding dried out strands and hair snags. If day-two hair needs a refresh, we recommend giving it a spritz with a curl refreshing spray. If you don't have a refreshing spray, you can put a little bit of your favorite conditioner in a spray bottle with water and shake it up.
EMBRACE THE FRIZZ
When you're used to sleek hairstyles, frizz has a really bad rap. But when rocking natural hair, stop trying to wrestle with nature. Embrace the frizz, it's part of textured hair's DNA. If you're always trying to get rid of it, you're not going to get the styling results that you're looking for.
TIPS FOR STRAIGHTENING NATURAL HAIR
ALWAYS USE A LOW HEAT SETTING
If you are opting to blow dry your hair make sure you do it on a low heat setting. Blow drying your hair expels water from your hair so if you blow-dry on a high heat setting you are potentially speeding up the process of expelling water and having your hair dry for a longer than needed period of time. By blow-drying your hair on a much lower setting, you make the process of losing moisture slower meaning your hair will retain much more moisture and thus having less potential for damaged hair.
Also, allowing your hair to partially dry before you straighten it means that you can have less exposure to heat. Less exposure means less chance of your hair becoming damaged in the straightening process.
USE A HEAT PROTECTANT
A heat protectant provides a shield so that your hair is not protected from excessive heat.
START ON FRESHLY WASHED HAIR
If you are going to straighten your natural hair then its best to start on freshly washed hair so there is no product build-up. Having a lot of product on your hair before you straighten it can cause your hair to fry from the oils and butters that you may have previously used. You don't want that so make sure you have clarified your hair before you begin.
DEEP CONDITION
Deep conditioning really is a must if you are considering straightening natural hair because it ensures your hair is well moisturized before you begin the straightening process. The more you can do to ensure your hair stays well moisturized the safer your curls will be from damage when you do straighten it.
ONLY FLAT IRON DRY HAIR
For the best, longest-lasting results, only flat iron hair that's totally dry. Doing otherwise is just a recipe to fry your hair. Does this mean you have to blow dry it straight first? Not necessarily. You can always wet wrap your hair and sit under a hood or bonnet dryer until it's dry—this is a gentler drying method and the wrapping technique smooths your hair just like blow-drying would. You can also let your hair air dry until it's about 80% dry, and then blow dry it the rest of the way.
GO SLOW AND STEADY
Flat ironing is a technique that requires slow, controlled movement, but also avoiding letting the iron sit in one place for any length of time. Move it, but don't rush it. Begin as close to the roots as you can, and pull the iron down in one smooth motion. If you hurry through it, you may have to go over that section again—and each additional pass makes damage more likely. Keep the flat iron at two passes max.
WORK IN SMALL SECTIONS
Smaller irons (1 1/2 inches or less) are better for tackling small sections of hair. Try not to press pieces wider or thicker than 1 inch at a time, even if the bigger iron is cheaper. You'll do a better job of straightening the entire section when you don't have to deal with too much hair at once. Big, chunky sections won't straighten properly.
FINISH WITH A SERUM
Lastly, after styling, it is always a great idea to finish everything off with a lightweight serum for some extra shine.