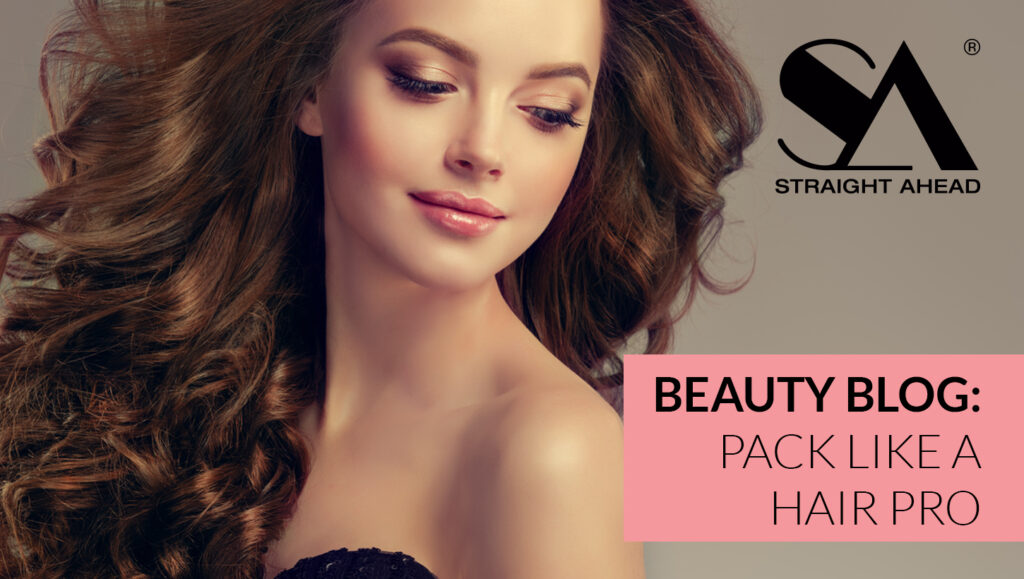 While the prospect of visiting a new destination is one of the most exciting feelings there is, the thought of having to pack for it can be extremely stressful. So many factors come into play when deciding what to take with you and what to leave behind.
Clothing is an absolute necessity and will take up significant space in your suitcase, but what about your makeup and your hair care? You still want to retain some of the luxuries of home while you're away… And you also shouldn't gamble on the fact that the place you are staying will provide hair care products, or that they will even work with your hair!
It's all about being strategic when packing and deciding what products will be the most useful to you while on vacation.
Consider this your good hair vacation checklist.
Organize Your Suitcase
To make sure you have ample room for all of your beauty must-haves, invest in packing cubes for your clothing. They'll not only help you keep your suitcase organized by like items, but they'll also make it easier to see what you've already packed. You'll be less likely to overpack!
Aim For Travel Sized Bottles or Use Up Those Samples
If you do not want to check a bag, pay close attention to TSA's 3-1-1 liquids rule.
You may bring in your carry-on bag:
Liquid containers of 3.4 ounces or less per item
1 clear, quart-sized zip bag
1 bag per passenger
You know all the tiny makeup and skincare freebies you often get as free gifts with purchase? These pack up super compact and leave more room in your suitcase for other things. Traveling is a fun time to try new products and experiment with your look. The best part is, at the end of the trip, you can toss the leftovers to free up space.
Shampoo & Conditioner
Choose a shampoo and conditioner duo that will help minimize the need to wash frequently while you are away. Try our gentle blowout line in travel size to keep your hair clean and voluminous.
Pack Multi-purpose Styling Products & Tools
First and foremost, if you are traveling overseas, make sure to bring a converter specific to the country you are headed to. This will ensure you can use your styling tools without any problems. And instead of taking multiple styling tools, try an iron that allows you to both straighten and curl your hair.
It's a good idea to bring products that can be used in different ways to combat a multitude of hair concerns depending on where you are traveling to. You never know when you'll need a little extra protection against frizz!
Heat Protectant Is Always A Must
If you bring styling tools with you, this is one product you'll want to travel with! Not only does it protect against the heat of your tools, it also protects your hair and hair color against the sun's damaging rays.
Add Some Accessories
Don't forget the hair accessories when you pack for a trip. Make sure to have lots of bobby pins and clips to tackle frizz and fly-aways.
Some cute, colorful elastics will help you to tie up your hair in a snap (especially if you want to keep it out of the water).
Make sure to bring statement accessories like a hat and a lightweight scarf to help shield your hair from the sun and look cute at the same time!
Learn A Go-To Hairstyle
If you're not too keen on heat-styling while on vacation, why not brush up on your braiding or bun techniques? A sleek, low or messy high bun makes for a classic, low maintenance hairstyle that is practically weatherproof.
Braids are also a great option because there are so many variations (think: Dutch, French, fishtail, double, etc.) They can give you two days' worth of hairstyles because when you take the braids out on the second day, you are left with some gorgeous waves.