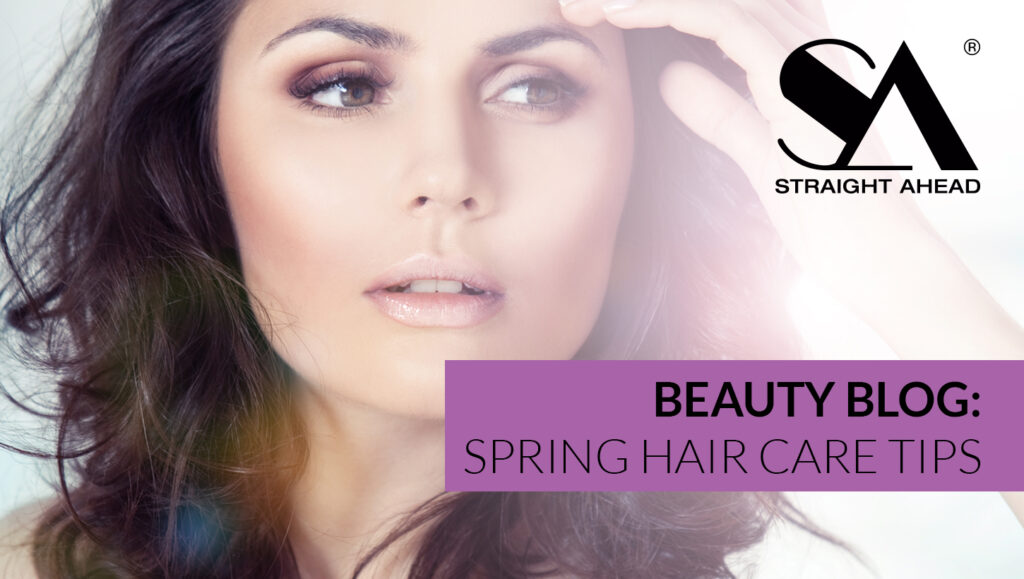 We pulled together some Spring hair care tips to help you survive the weather change.
Prepare for April Showers
Put hair in a ponytail, braid, then twist around itself and pin. Don't worry about perfection — the more tousled and textured it looks, the better. If your strands are shorter, use a bobby pin to pin the front section behind your ear; it adds polish to your look, keeps hair out of your face, and takes seconds.
Spring Snip
During this record-breaking snowfall winter season, not only does the air become very dry, so does your hair! Snipping off the dead ends is the first step to freshening up for spring. Rule of thumb is to get a haircut to remove split ends every 8 to 12 weeks.
Fight the Frizz!
All that heat and humidity may be a welcome change, but it always comes with a little bit of frizz. Don't settle for the crunchiness, though. When picking out your mousse, look for ones with polymers or copolymers. This type of ingredient coats your hair for protection and combats humidity. Read those labels and you'll be one step ahead of the heat!
Condition Like Crazy
This sounds pretty obvious for avoiding dry ends but it is even more critical to condition your hair in the spring so it's strong enough to survive the summer. Shove your current conditioner to the bottom shelf for now and invest in some extra-moisture conditioner for the season. If it starts to seem limp or oily, just cut back on your regimen a little.
Sunny Strength!
The sun can damage your hair just as it can damage your skin. Slathering your skin with SPF 30 won't do much for your hair, but UV protecting shampoo will aid in minimizing the sun's effects, especially on color-treated hair. Say "No" to unwanted highlights and dryness!
Clean Out the Chlorine
It's that time! Parties and lazy pool days are on the way, which means the harsh chemicals in chlorine pools are as well. Don't miss out on a game of water volleyball; clean your hair afterward with clarifying shampoo and you'll be good to go. As long as you clean it out, those chemicals won't stand a chance.
For an extra protective step, coat your hair in conditioner before you hit the pool. The conditioner prevents your strands from absorbing as much water while deep conditioning. It's a win both ways!
Buzzin' for Balayage
The days are sunnier, so your hair color should be too! If you typically get highlights, ask your colorist for a technique called balayage. The Balayage is a French word meaning to sweep or to paint.  It allows for a sun-kissed natural looking hair color with softer, less noticeable regrowth lines.
If you decide to go lighter with your hair color:
Wash and condition your hair with cool water
Ensure that you or your hair stylist sets your hair color using heat and then allow it to cool prior to rinsing the color from your hair
Use color safe shampoos and conditioners
You don't need us to tell you that your hair needs to be treated well if it is going to look and feel healthy. Following these easy tips will ensure that your hair is ready for all of the fun in the sun that spring and summer have to offer.