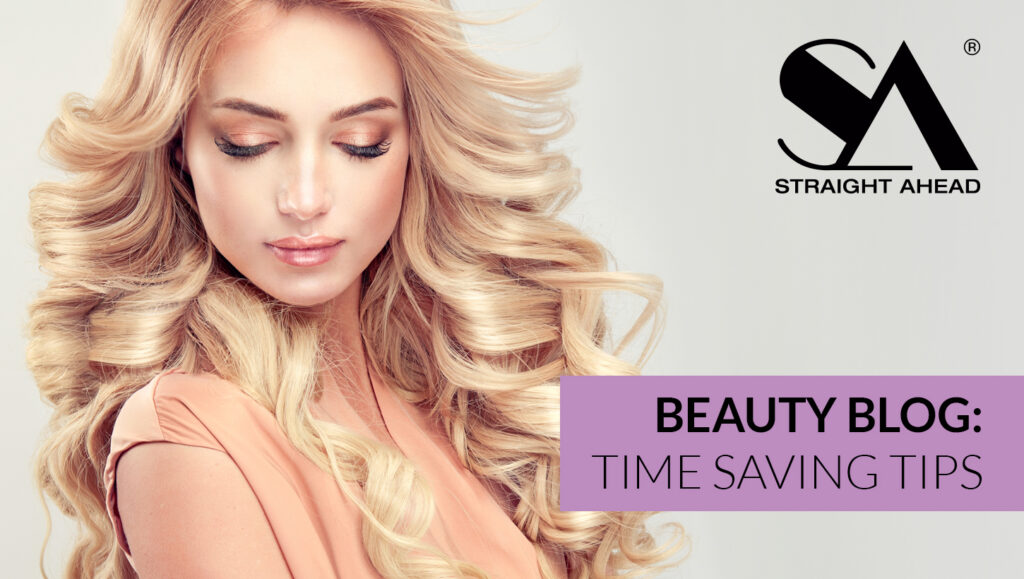 If there's time to be saved when getting ready in the morning, we want to know about it. So, to keep things quick (and maybe earn you some extra zzzz's), we've pulled together expert tips and industry advice that will cut your hair styling time in half. From the tools to invest in to product picks, say hello to a longer snooze…
Condition & Comb
Here's something we bet you didn't know – conditioner not only smooths your strands but it can also help them dry faster, too. The silicones in conditioner coat each strand and seal it down, repelling water in the process. Keep a wide-tooth comb inside your shower and comb through when applying conditioner to ensure an even application.
Hit It Part Dry
No matter your hair type, blow drying from soaking wet is often unnecessary and can be a waste of time. Instead, let your hair partially air dry or rough dry your hair, using your fingers but no brush, until you reach the 'conversion point'. This is the moment when hair starts to go from wet to dry, and when the new shape and texture get locked in. At this point, grab your brush and blow dry section by section.
Hit The Pillow
If you find your hair routine is eating up precious time in the morning, try washing your hair at night and letting it air dry as you sleep. This reduces heat exposure, which can dehydrate hair and also accelerates color fade. In the morning, use a styling cream and apply to any rough, frizzy sections and brush through with a flat brush. For very unruly areas, use a round brush and give hair a quick hit from the blow dryer to create a sleek, professional look.
You can also braid your hair and wake up with beautiful waves the next morning when you remove the braids.
Go Cold Turkey
Albeit more suited to the warmer summer months, air drying your hair will not only nurture strands in the long run but can emphasize your hair's natural texture for a beachy, lived-in vibe.
Focus On Your Face
For those with unruly strands, going without heat isn't always an option. If time is of the essence, make like the pros and focus your styling attention on the sections of hair around the face and the crown/top of the head. These are the crucial zones. By concentrating solely on these areas, you can create a polished look in a fraction of the time. The perfectly blow-dried hair on the top will fall over the frizzy, unruly hair beneath – so you'll only be showing the smooth, silky top layer.
Dry Shampoo
You don't always have to shampoo your whole head to walk away feeling so fresh and so clean. When you're tight on time skip the wash altogether and fake it with a spritz of dry shampoo. If your hair is clean but you just finished a sweaty workout, take the blow-dryer and blast your roots to dry up the sweat. Then spray dry shampoo into the roots to absorb oil and instantly look fresh and smell good again. You can also spritz your hair with dry shampoo at night to wake up with "fresh" bed head hair that looks good.
Go Pro
It may sound obvious, but investing in your dryer can make a huge difference – a less powerful, cheap or older model can take significantly longer to do the same job. When looking for a hairdryer, go for one with at least 1,800 watts of power and one that uses ion technology and ceramic heat. This will reduce frizz, static and heat damage as well as cutting down on drying time – like our V3600 Ionic Pro Blow Dryer or our V3800 Turbo Pro Blow Dryer. Both are easy to handle, lightweight and deliver performance that you can count on.