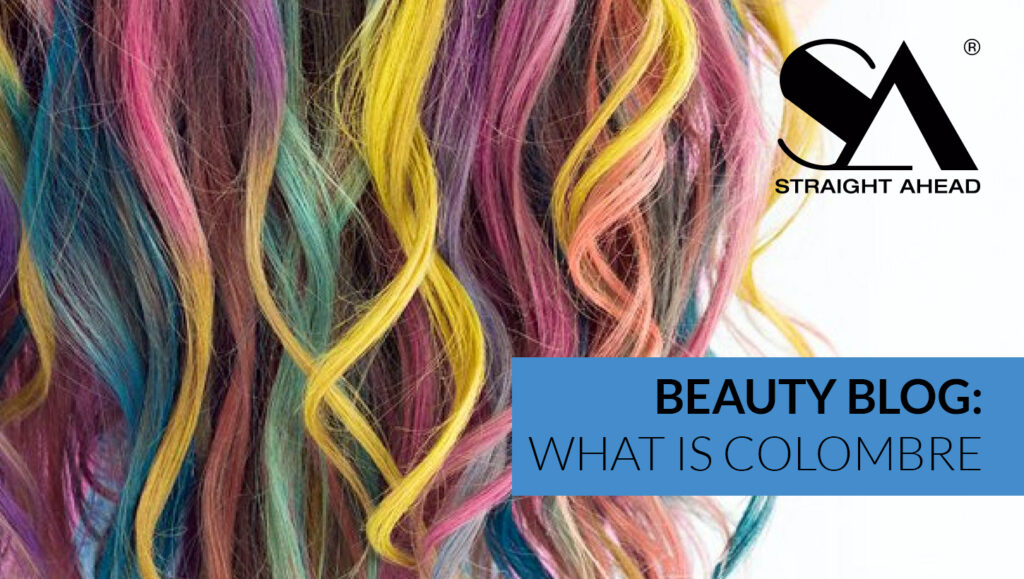 Rainbow hair is awesome. Whether you opt for some sand art hair or a My Little Pony-inspired mane, rocking a head full of color is a super fresh way to switch up your look. However, as amazing as a rainbow-colored head can look, it can also be super high maintenance. Especially if you have naturally dark hair. If you've been deterred from trying the trend just for that reason, we have a solution for you. Introducing: colombré.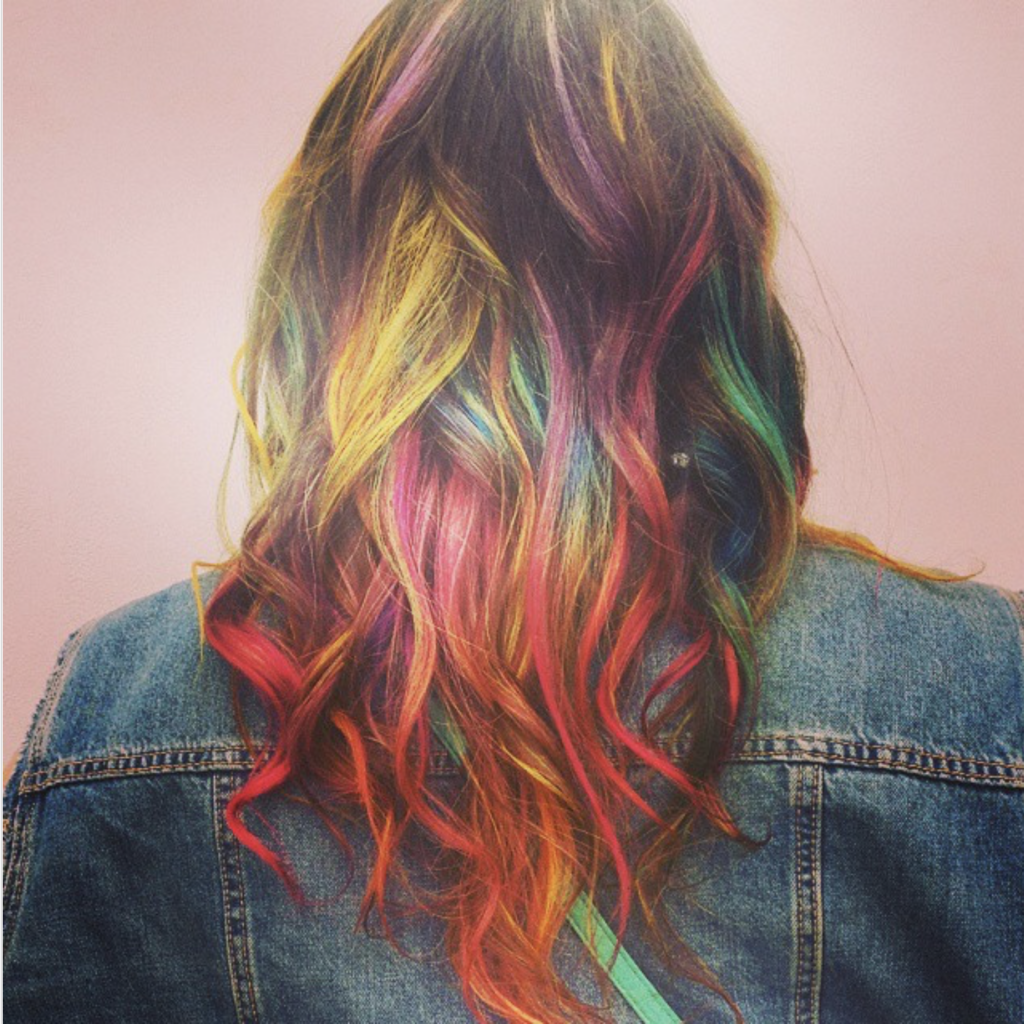 @hair_by_christina | @francesca_beaverhousen
For colombré, rather than lightening the bottom half of the hair to a blond shade, the midshaft to the ends are transformed into a creative color, like blue, pink, purple, or turquoise. It leaves the top half of hair a darker, natural shade with a gradual shift down to creative color. We've seen the look sported with a range of colors, and we've also seen it with just one – it looks equally as cool either way.
Boldly colored hair is the thing right now! The half-and-half hair dye is definitely still having a moment, along with cool pixelated hair dye and metallic silver hair dye looks. All of them are worth trying, but we love the colombré look the most.
In our personal experience with it, the best part of colombré is how the colored dye continues to look beautiful as it fades. Because the color is mixed into the bottom half of your hair, there's no root touch-ups to deal with. Plus, a topknot with a pop of color is basically the best thing ever.
If you've been thinking about taking the color plunge, colombré could be a great way to jump on the bandwagon. Not only is it a slightly subtler way to try out the look, but it's also more evenly integrated with your natural locks, making it much less maintenance than a dye job that starts at the roots.