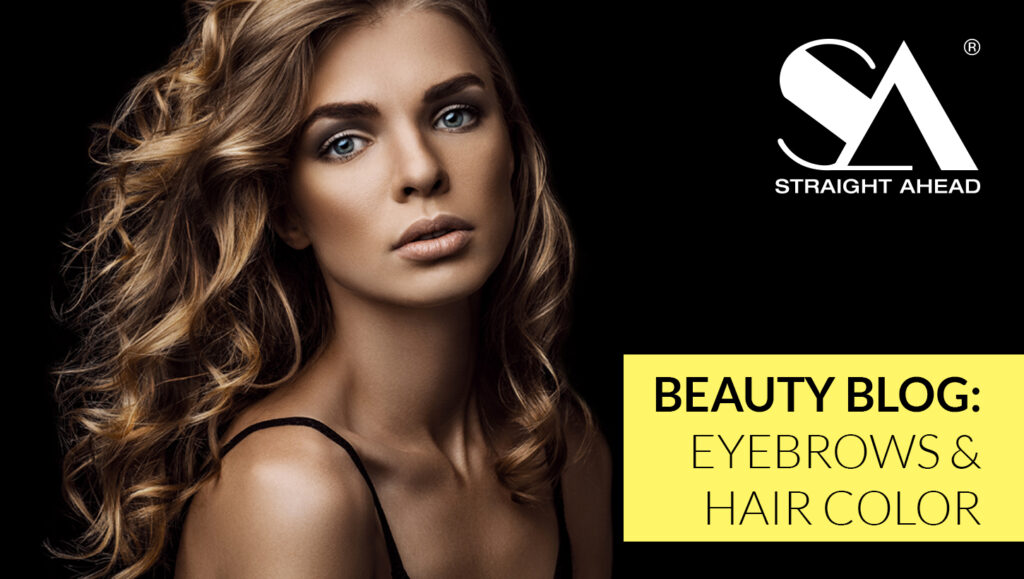 Eyebrow trends don't always look good on everyone, and many of us have the middle-school class photos to prove it. Should your eyebrows match your hair color?
So you've tweezed, waxed, and threaded those lazy caterpillars into perfection—hooray! But once the stinging fades, you're faced with a new brow conundrum: matching your brow hue to your hair color (natural or otherwise). Before you go crazy with pencils, powders, and tints, read these expert-approved color do's and don'ts:
Don't Play Matchy Matchy
When it comes to foundation and tinted moisturizer, the goal is finding a shade that seamlessly matches your skin tone. However, when it comes to hair and brows you should aim for a slight contrast, which will frame your face and draw attention to your eyes. Nothing screams, 'Dye job!' like eyebrows that are the exact same color as your hair.
Do Mask Pesky Greys
We're all for owning silvery shades but when it comes to brows, it's best to keep greys at bay. Your brow hue should enhance your eye color, and grey has the absolute opposite effect—even if your hair color is grey, take it out of your brows.
Don't Make Blonde Brows, Blonder
Blondes may have more fun but no-see-um brows can make your face look washed out. Pale blonde eyebrows will make you look like you have no eyebrows, and that's not a good look for anyone. Whether you owe your honey hue to genetics or a great hair colorist, use a lightly tinted brow pencil to add dimension back to your complexion.
Do Keep it in the (Color) Family
Opt for a natural look and keep your brows and hair color in the same tonal family. If you have golden blonde or brown hair, then your brows should have a warm tone to them. If you're a sandy blonde or coffee brown, try a cool tone.
Do Grab A Top-Notch Eyebrow Tint
To add some oomph to your arches we suggest taking the brows one to two shades deeper than your hair tone. This will help to create a nice full frame for your eyes.