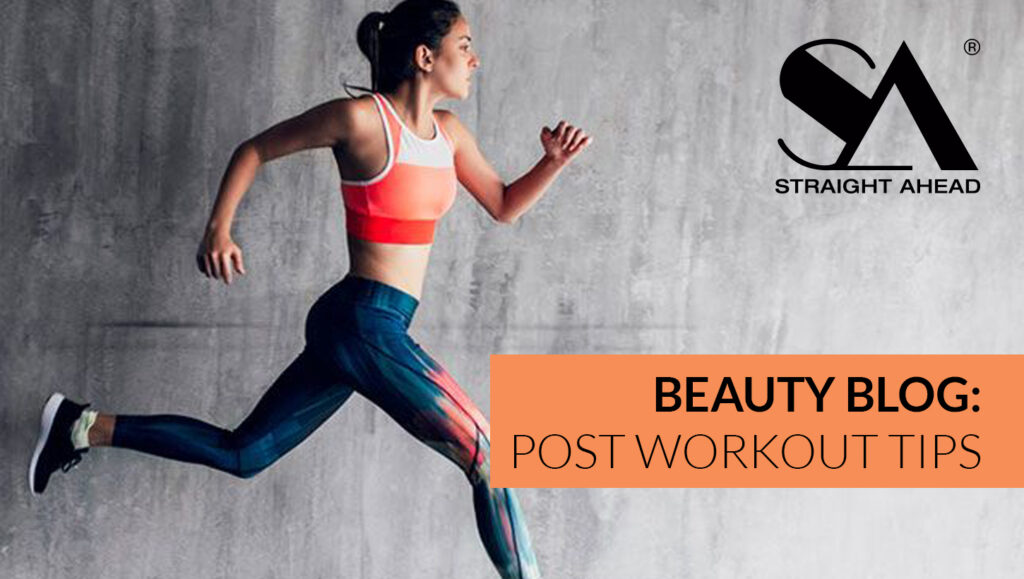 Let's admit it. We've all skipped a workout to keep our hair looking fresh for a little while longer. Sometimes, dealing with a greasy mess of hair just isn't worth it when you have plans with friends, are off to work, or just can't bear the thought of going through your entire hair wash routine. No judgement here.
Still, skipping out on a good, sweaty workout sesh to keep your hair clean also isn't the best solution. That's why we've gathered our favorite ways to get fresh hair after the gym quicky—no washing required. Whether you're meeting up with friends for brunch post hot yoga, heading out on a date after your favorite SoulCycle class, or making a mad dash to work after your morning workout, read on to learn how to get amazing post-workout hair.
BEFORE THE GYM
APPLY DRY SHAMPOO
AKA the Wonder Woman of haircare products, the Queen B, the Crowning Glory. Whatever you want to call it, dry shampoo is the haircare product every woman has and needs in their hair care arsenal.
Along with properly stretching, a major part of your pre-workout routine should also be applying dry shampoo if washing your hair post-workout isn't an option. Before tossing your hair into a ponytail or messy bun, begin by sectioning off various pieces of your hair and hitting the roots with dry shampoo. Be sure to pay a little extra attention to the nape of your neck, since that area tends to build up sweat a lot more. Applying dry shampoo pre-workout will help it absorb moisture the minute you break a sweat and will continue to absorb it throughout your workout, keeping it much drier than it would normally be by the time you're finished. Controlling the amount of moisture in your hair will keep it fresher and helps cut down on the time it takes to style your mane post workout.
Another added benefit of making this your pre-workout hair routine is that you won't have to wash your hair after every single workout, preserving the natural oils in your hair and preventing dryness.
THINK AHEAD, CHOOSE THE RIGHT GYM HAIRSTYLE
SWEATBAND
Although not the most glamorous, a sweatband will help absorb sweat as it develops around your hairline, helping to minimize how 'dirty' your hair gets throughout your workout. Opt for thick, soft bands instead of tight thin ones, as those can leave a stubborn indent right at the top of your head, which is hard to get rid of without a shower.
MESSY LOW BUN
Pulling your hair up and away from the nape of your neck in a loose pony or messy bun is also important as it avoids getting your ends drenched in sweat and minimizes creasing. To avoid those pesky and notorious creases you get from conventional hair elastics, we recommend investing in several spiral hair ties or ribbon hair ties. These work on all hair types and provide a decent hold on your hair without pulling and creasing.
BRAIDS
If you have curly, wavy, or textured hair, braids are a classic way to keep hair from becoming wild and unruly during a workout, enhancing your natural texture. If your hair is straight, the humidity at the gym will lead to heatless waves after your workout.
AFTER THE GYM
2 MINUTE BLOW OUT
Whether you're popping in a pair of extensions before going out for the night or touching up your roots with mascara because there wasn't enough time that week for a color touch up, it's important to know which shortcuts to take and how to take them so that they don't look like you took the shorter route to get ready.
To get that salon-quality look after the gym, let's first review everything you need to permanently house in your gym bag for the perfect post-workout hairstyle: Comb, round brush, dry shampoo, and blowout cream.
To achieve that post-workout express blowout without turning into a frazzled hot mess, start by applying the products you know your hair needs; that might look like an extra dusting of dry shampoo along with a blow dry cream that's applied all through your hair. Next, thoroughly dry your hair. Leaving behind any moisture (especially by the roots) causes hair to become frizzy and puffy. Flip your hair forward so that it is upside down, continue to blow dry hair and brush through various sections with a round brush. An added bonus is that blow drying your hair with your head flipped forward will actually create volume and body for that salon blowout effect.
Next, apply dry shampoo at your temples, and any other areas that require a bit of extra love. Run a comb through your hair to distribute the dry shampoo to any sections you may have accidentally skipped over and will help your mane look neat and polished.
If dry shampoos aren't really your thing or you'd prefer to avoid loading up products, which can often weigh down hair, try experimenting with different astringents. Products like witch hazel and other toners work to balance the oils on your skin without being too harsh or stripping too much of your body's natural oils. After you're done getting zen at hot yoga, a quick and simple way to freshen up your scalp and manage greasy hair is to start by loading up a cotton ball with your favorite astringent, section off the hair like you would when applying dry shampoo and dap the cotton throughout your scalp. Finally, give your hair a blast of air all over using low heat.
EMBRACE THE GRIT: SLICKED BACK PONY TAIL
One of the most underrated and underappreciated hairstyles is the slicked-back bun, which exudes an air of elegance and sophistication. Instead of fighting with your oily hair, why not embrace the grit? Brush your hair back with a paddle brush or comb, and twist it into a low bun or ponytail. Then, apply a few drops of hair oil to exaggerate the sleek look, spritz on a little hairspray to tame fly-aways, and you're set to head out the door!
WEAR A HAT
Throwing on a hat post workout may seem like an easy way out but realistically the majority of us don't always have the luxury or the time to spend our mornings beautifying ourselves and styling our hair. Not only that, not everyone is always willing to sacrifice an extra 20 minutes of sleep for time in front of the mirror. Wearing a hat to camouflage a dirty mane is one of the oldest tricks in the book, and with athleisure fashion taking over, you can chalk your new hat up to keeping up with the trends.
HAIR PERFUME MIST
So, you've refreshed your body and face with lovely scents, but what about your hair? Fragrant hair mists are specifically designed to load your hair up with a delicious scent, perfect for that post-workout refresh. Different from a perfume designed for the body, hair perfume mists contain essential vitamins and protective qualities to keep your hair not only smelling good, but looking and feeling good from the inside out. Hair perfumes also contain less alcohol than traditional body perfumes, which are known culprits of dry, damaged hair.
CURLY HAIR
If you have wavy or curly hair, use your favorite sulfate-free and alcohol-free styling cream to twist and scrunch the hair to help it maintain the curl. An extra tip is to apply leave-in conditioner before your sesh, to hydrate those curls while you work out.
AIR DRY
If your hair isn't prone to getting too frizzy, then you can indulge in a quick rinse and let your hair air dry. For a nice touch, twist the front sections of your hair back and pin them down.
There are plenty of clever ways to manage your hair after a sweaty workout. As always, when it comes to hair, it's about experimenting and figuring out what works best for you. At the end of the day, no one ever regretted working out, so wear your sleek ponytail proudly and know that you're working on a healthy body and mind from the inside out.
Ref: luxyhair.com