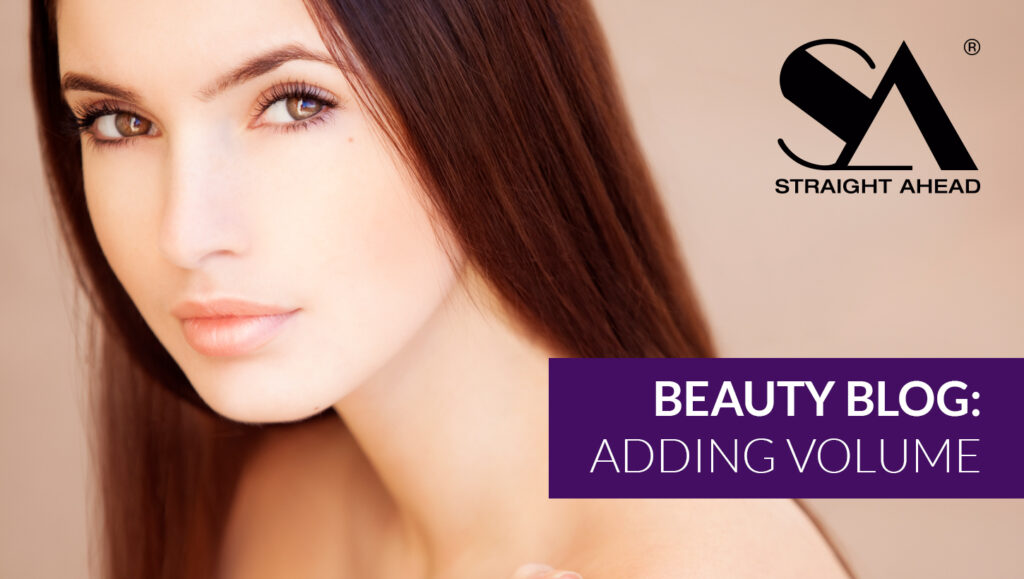 Styling your thinning hair shouldn't be something you dread in the morning. Even though our hair thins as we age, it still has a lot of life in it—we just have to treat it a little more gently and show it a lot of love. The process for giving your strands an extra splash of volume starts at the salon and carries through to your own hair habits at home.
Whether we're mastering no-heat styling tricks or using every tip we know to add thickness to thinning hair, there are tons of ways to get that bit of boost. Below, you'll find some tricks for adding volume to even the thinnest hair—including some of our best no-heat hairstyles and hacks. Say goodbye to dull, flat hair and hello to volume!
Get A Volumizing Haircut
Thin, aging hair will get a lift from a cut that is catered toward their hair type, whether it's curly, straight or in between. There are plenty of hairstyles for both long and short hair that will add some volume, it's just a matter of finding that perfect shape. Your hairstylist can help you figure out the right cut for you.
Trick the Eye with Color
By using a technique called hair contouring you can make your aging hair appear fuller just by changing up your hair color. Hair that is all one color can appear flat and lifeless, but by contouring it (adding highlights and low lights) you can instantly add more dimension, making it look more vibrant and voluminous.
Get a Volumizing Shampoo & Conditioner
A volumizing shampoo and conditioner can work in tandem to add volume as well as moisture to aging hair without weighing it down. You can also add a fortifying hair and scalp serum that nourishes the scalp and promotes thicker hair.
Use a Hair Mask for Hydration
Another trick for styling thin hair is to make sure it is getting enough nourishment and moisture. A restorative hair mask, like our Keratin Hair Mask can be used up to 3 times a week to treat dry, brittle hair. A mask will knock out frizz and keep strands silky smooth.
Pick Lightweight Products
As a general rule, you should be doing everything you can to make sure that you aren't weighing your hair down unnecessarily. Many products that are designed for volumizing are formulated to lift at the root and thicken strands. For fine hair though. This won't always work because the hair ends up getting to weighed down and instead falls limp.
Spray Most Products Into Your Hand, Not Your Hair
By spraying products directly into your hair, you're more likely to over-apply them or get product where you don't want it. Your hands can massage products like serums, gels or mousse into the right places without overcoating your strands and making them fall flat.
Apply Products in Horizontal Layers
Of course, there are some products that should be directly applied to the hair, like dry shampoo. For those, instead of spraying them directly at the roots, separate your hair into layers horizontally and apply the product this way. That way you are getting some of that product underneath the top layer to provide lift and to keep the top layer from becoming weighed down.
Get Over Your Fear of Mousse
Unlike the mouse of golden years that dried out your hair and froze it in place, todays formulas are more elegant and hydrating. Comb a small coin size amount of volumizing whip or mousse from your roots to your ends on wet hair. Be careful not to apply to much or it will weight your hair down. Then blow dry to activate the volumizing products.
Blow Dry Your Hair Upside Down and Opposite of Your Part
Flipping your hair upside down when blow-drying is one way to add volume. By adding heat to your hair while it's hanging over your head, you're encouraging the root to stand up rather than lay down. Once it's dry and you flip it back over it will have an added bit of lift. This works especially well for thin, curly hair since it easily falls victim to gravity's pull, which loosens curls.
Another way you can add volume while blow-drying is to dry to the opposite side of your part. If your natural part is in the middle, give your wet hair a side part and dry it that way. If your hair naturally parts to the left side, dry it with a middle part or part it to the right. Drying your hair while it's unnaturally parted will do the same. When you flip your hair back to your natural part, it will have a bit of volume where you dried it. You could also change your part completely. Tricking the hair by changing the part will move that root ever so slightly into a new position and before you know it, you'll have instant volume.
Skip the Round Brush Until the End
Flip your head upside down and start by rough drying using nothing but your hands. This will lift the roots and roughen up the cuticle. When hair is 60-70% dry, flip it back over and start blow-drying using a ceramic brush to smooth ends and add softness to the style. Don't pull too hard though or that will just flatten everything out.
Keep Dry Shampoo In our Bag
Dry shampoo and volumizing powders are the best friend of anyone with thin hair. They tend to give better hold and longer lasting volume than hairspray. With the dry shampoo, instead of spraying and then brushing out, leave it be. The powder and starch will build on each other. Try keeping a travel sized dry shampoo or volumizing powder in your bag for any midday pick-me ups your hair may need.
Backcomb Your Hair at the Crown
For a no-heat styling trick that will give you volume, try backcombing your hair at the crown. Instead of teasing your hair too high, tease it just enough to give it some life. Lift your hair up in layers and use a fine-tooth comb to backcomb it at the root. Top it off with a light pass of hairspray to hold it into place.
Set Rollers at the Roots
Another great, no-heat way to get some volume is by using sponge or Velcro rollers right at the root. While your hair is damp, place the rollers right at the root and then let your hair dry. This is a great overnight trick for volume when you wake up.
Use a Crimper
Before trying this one be sure to use a heat protectant spray, like our heat guard. Pull the top layer of your hair up so it's out of the way, and crimp the roots underneath. You only need to crimp the hair closest to your head because you just want a little bit of lift for volume.
Clip-In Extensions
Extensions are good for more than just adding length, they can also add volume. The trick to making extensions look seamless is by having our hairstylist help you trim and color them to match your natural hair.