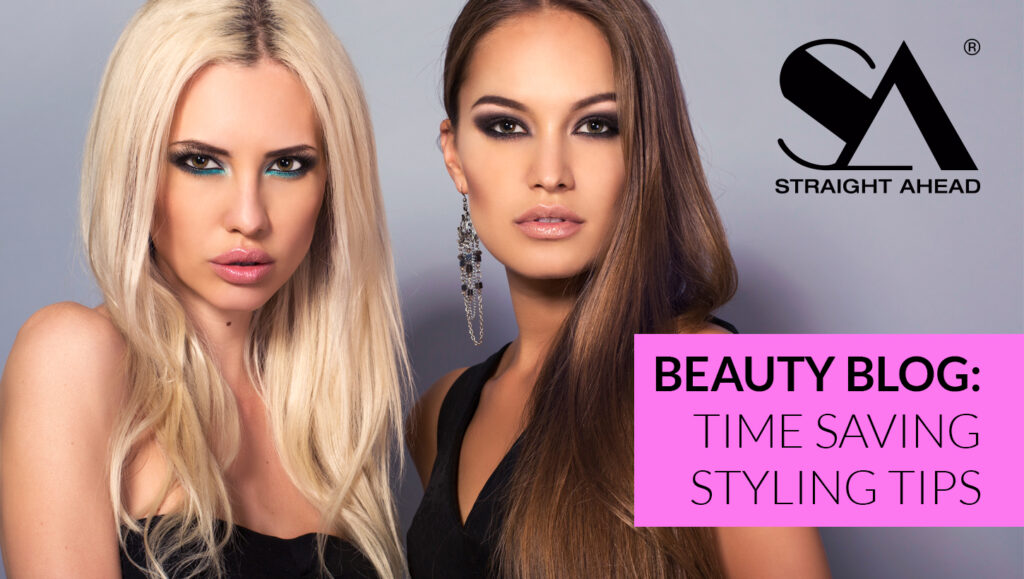 It seems like these days everyone is stretched for time, but you definitely don't have to sacrifice your hairstyle to save on time. Here are some time saving styling tips…
AIR DRYING CAN BE YOUR BEST FRIEND
No matter what kind of hair you have, attempting to blow dry your hair from soaking wet is not only a waste of time, but also damaging to your hair. Instead of grabbing the blow dryer right away, instead do something else and let your hair air dry some.
NIGHTTIME IS THE BEST TIME
If a full-on shampoo, condition and blow dry is too much for the mornings then wash at night and let your hair air dry overnight. In the morning you can use a little styling cream and your blow dryer to smooth out your style and give it a more finished look. Then, finish it off with a little hair serum to keep away any frizz.
CONCENTRATE ON THE MAIN AREAS
Your hairline and your crown are the most important sections of your hair, so when blow drying your hair with a brush focus on these areas. Make sure they look the most finished. By concentrating on these areas, you can create a nice finished look in a fraction of the time.
CONSIDER UP DO'S OR BRAIDS
On days when you are really crunched for time or are a little past needed to wash your hair consider doing a quick up do or a braided style. Dry shampoo can also be your friend on days when you don't have time to wash.
HAVE A HAIR STATION
By putting all of your morning styling needs in one area, like a mini hair station, it will save you time running around grabbing things from different locations.
LOOK FOR MULTI-FUNCTIONING PRODUCTS
Instead of layering product after product look for products that can do double or triple duty. Not only will this save you time, but also money.
GET REGULAR TRIMS
Healthy hair is easier to style, so keeping your hair healthy is important. Schedule trims with your stylist regularly, at least every 6 weeks to keep split ends away. It's also a good time to ask any questions you may have about the products you are using.