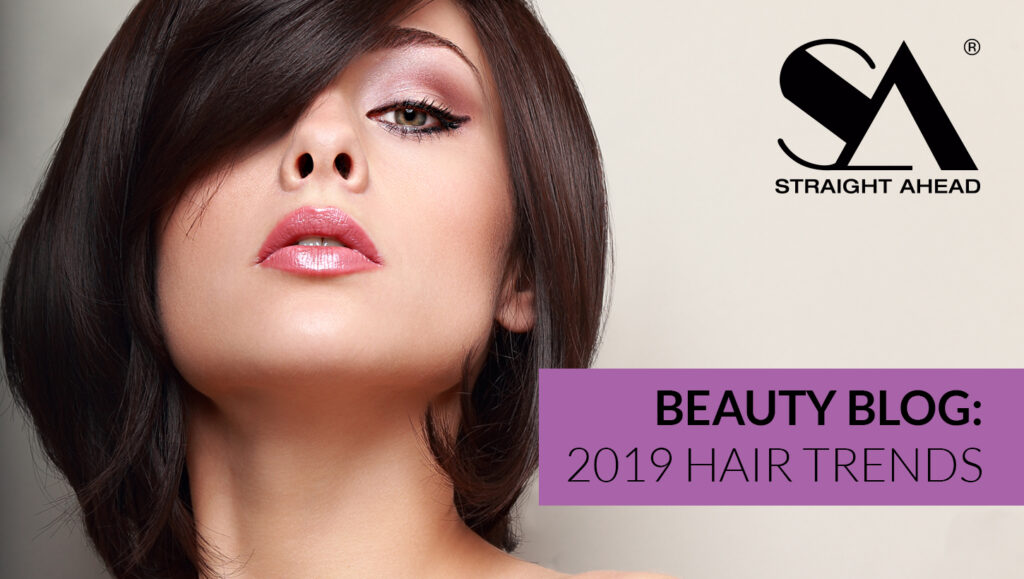 Are your locks in need of a major refresh after the wild year that was 2018? We are right there with you. Nothing makes us feel more refreshed than a new haircut. That's why, with the new year right around the corner, we decided to share some of the 2019 trends so you can start booking your next hair appointment.
BLUNT BOBS
Inspired by the '70s revival and popular celebrities like Kendall Jenner and Karlie Kloss, a new shorter length is set to be the standout hairstyle for 2019.
Blunt cut suits all face shapes because the length can be adjusted to flatter the face, while the bluntness can help thicken up thin hair and soften thick hair depending upon the way it's styled. In fact, done correctly it will do wonders for your bone structure and is often the gateway to an even shorter 'do. But, if you're going for a drastic cut from long to short, ask your hairdresser to show you the different ways of styling your new hair.
GOING GREY
Age-inclusivity has finally blossomed in the beauty industry, which means individuals are not only dying their hair a fashion-forward silver but are embracing their natural grey hairs too.
Work with a colorist to try to get the hairline as light as your natural grey. If the eye sees the lightest color against the face it will give the appearance of being totally grey.
You might also want to consider cutting your hair, as the shorter you go the more any existing color you are using will be cut out, thus exposing more of the natural color and grey.
SUPER STRAIGHT
If you cast your mind back to the early nighties, you might recall the army of women who embraced pin-straight hair. Now, love it or loathe it, it's back.
MODERN TOP KNOTS
Top-knots used to be the hairstyle of choice only if you had three-day old hair or weren't leaving the house, but then Chanel's Fall 2018 ready-to-wear show happened. The models appeared on the runway as if they had literally just thrown their hair up into the up-do and suddenly 'undone' hair was cool again.
The trick to the perfect 'imperfectly perfect' bun, is to tie your hair into a ponytail before twisting it into a bun, so that the ends remain loose and messy.
GLOSSY HAIR
The impossibly smooth and super shiny 'glass hair' finish trended on Instagram towards the latter end of 2018, and in 2019 it's set to make it mainstream.
BIG VOLUME
A lack of volume is one of the most common hair concerns for women and the reason why there are so many volumizing shampoo formulas on the market. It's no wonder then that our personal fascination with adding body to our tresses has triggered a trend for extreme volume.
LILAC MAKEOVERS
Bid adieu to millennial pink as a new pastel hair trend has emerged, with searches for lilac tresses increasing by a staggering 1,077 percent in the end of 2018.